Products
TRI-BALL® Respiratory Exerciser
---
TRI-BALL® Respiratory Exerciser is a single patient use device designed to help the patient to recover normal breathing.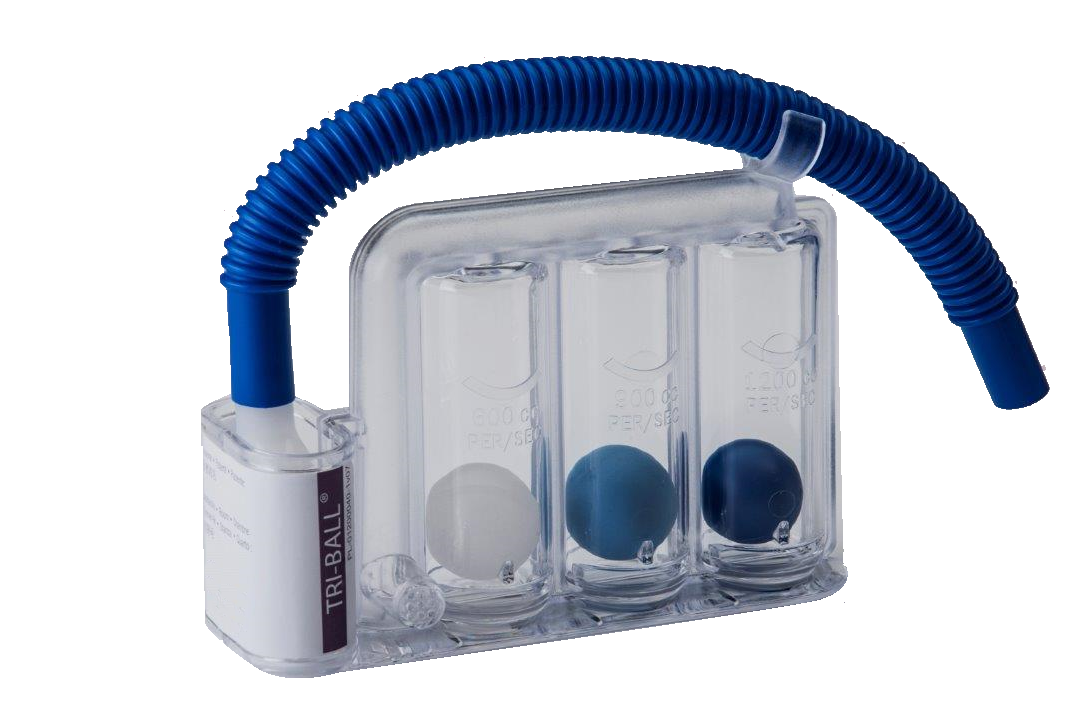 Promoting breath exercises to prevent diseases and recover normal breathing
---
TRI-BALL® encourages the patient to achieve a maximum prolonged inhalation, named SMI technique (Sustained Maximal Inspiration). The SMI is an exercise of deep, slow breathing that when repeated several times per day, can prevent respiratory diseases.
Simple

Easy to handle and train with Small & Compact size, light and break-resistant design. Three colored balls in independent chambers.

Hygienic​

Germ-proof mouthpiece holder. Protection of the mouthpiece after washing

Safe

It includes a particle filter. Label identification to write patient name and room.​
Contact us
---
Please contact us directly via telephone or with the following form.
TEL. +34 93 817 63 00