Products
SPIRO-BALL® Incentive Exerciser
---
SPIRO-BALL® Incentive Exerciser is a single patient use device designed to help the patient to recover normal breathing with an indicator that allows monitoring progress.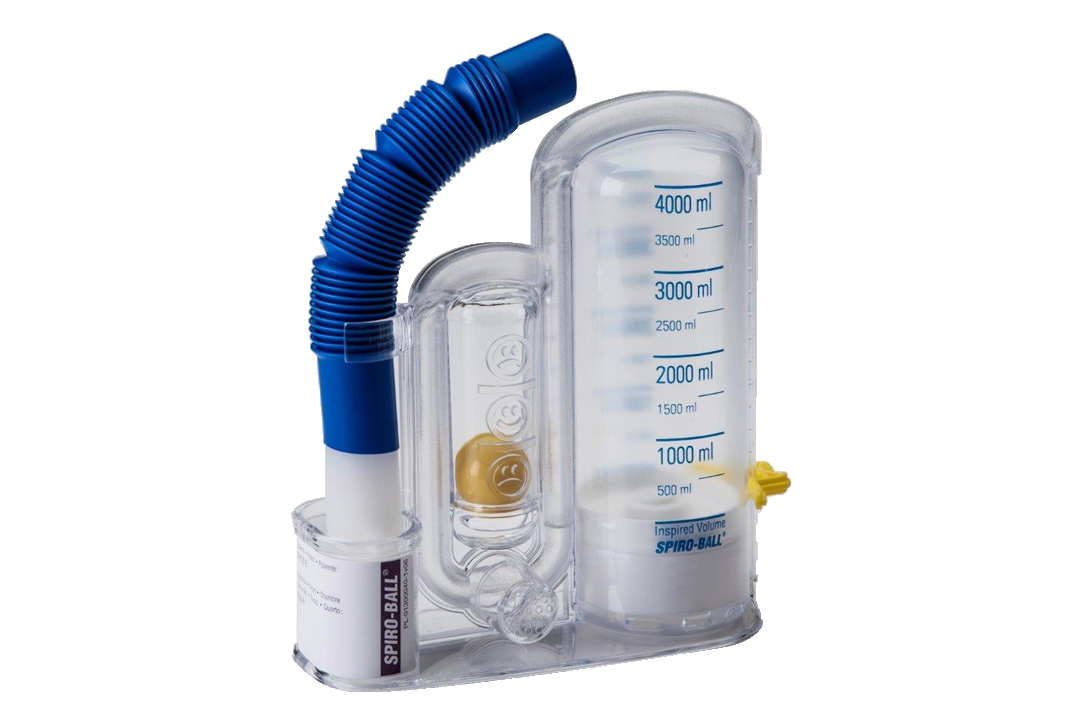 Promoting breath exercises to prevent diseases and recover normal breathing
---
SPIRO-BALL® Incentive Volumetric Exerciser is indicated for recovering post-operative normal breathing and for preventing respiratory diseases.
Simple and easy to train

Intuitive flow control with a smiling face. Clear plunger going up to the maximum inspiration level. Promote the exercise with the target pointer.

Comfortable

Easy to handle and lightweight. Flexible and foldable tube with a mouthpiece. Break-resistant

Special hygienic design

Germ-proof mouthpiece holder for hygienic protection. Double particle filter for the inspiration circuit. Sealed individual pouch.

Range

Three different models, including a paediatric model, are printed on both sides.

Traceable

Customizable with the patient's name and room number on the writable label. Visual indications for use in each unit with a table to record the score. Unique device identification with the lot number on the unit.
Contact us
---
Please contact us directly via telephone or with the following form.
TEL. +34 93 817 63 00