News General
Progress of the transfer to Can Margarit Facilities
October 26, 2020 - Sant Esteve Sesrovires, Barcelona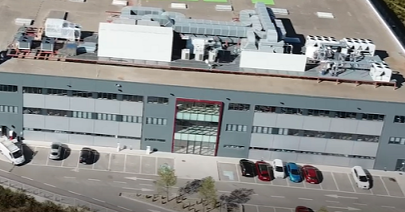 Despite the limitations caused by the COVID-19 pandemic, at Leventon we have been able to continue progressing with the plan to move to the new Can Margarit facilities.
Today we share some images of what will be the new home of Leventon very soon.
As you can see, the qualitative leap is very important, and in addition to expanding our capacity, it allows us to incorporate new technologies that will undoubtedly contribute to consolidating our future growth.
We remind you that the transfer plan consists of two main phases:
The first one consists of the transfer of all the operations related to the DOSI-FUSER® Elastomeric Pump and will conclude in December of this year.
The second one will be related to the DOSI-FLOW® IV Flow Regulator and other products, with the aim of completing it in the first half of the year 2021.
Contact us
---
Please contact us directly via telephone or with the following form.
TEL. +34 93 817 63 00