News Corporate
Introducing Werfen Academy
March 25, 2019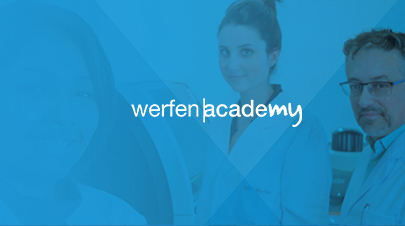 Werfen is proud to announce the launch of its brand-new eLearning Platform, Werfen Academy.
Werfen Academy is the one-stop online portal that simplifies the entire process of accessing and monitoring education, training and certification related to Werfen products. It's the easier way to earn CEUs and meet accreditation requirements, saving valuable time while ensuring peak performance.
Available 24/7 from your PC or mobile device.
Learn more here
Contact us
---
Please contact us directly via telephone or with the following form.
TEL. +34 93 817 63 00